How to Test your first Fax
1. Add VoIP account in ICTFax
Login as admin and click on Administration menu => Providers / Trunks => Add Provider.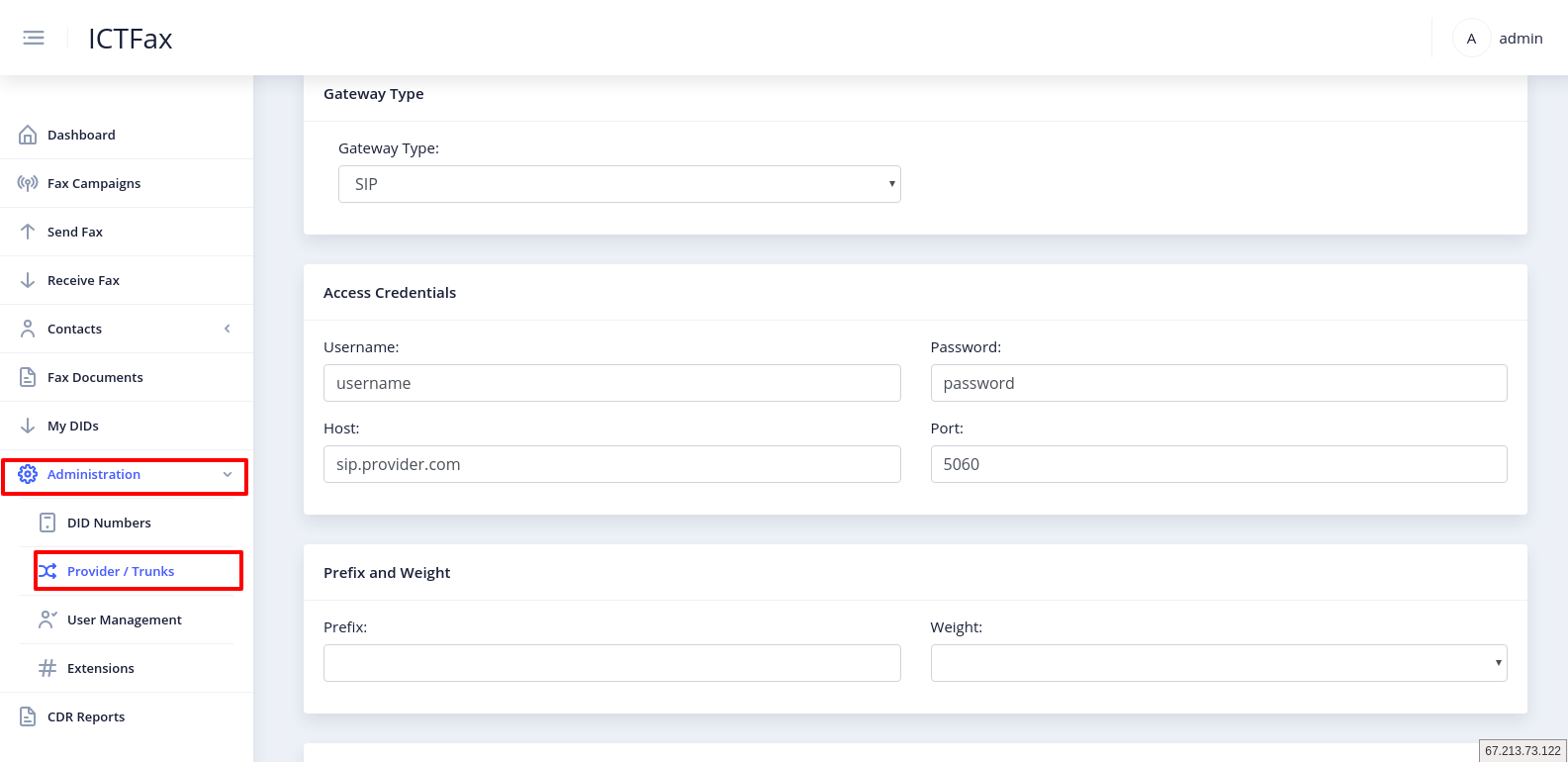 2. Click on Send Fax (for single number fax) => Click on New Outbound Fax.

3. Enter fax title, upload your tiff/pdf document file, add your destination number then click on Send Fax button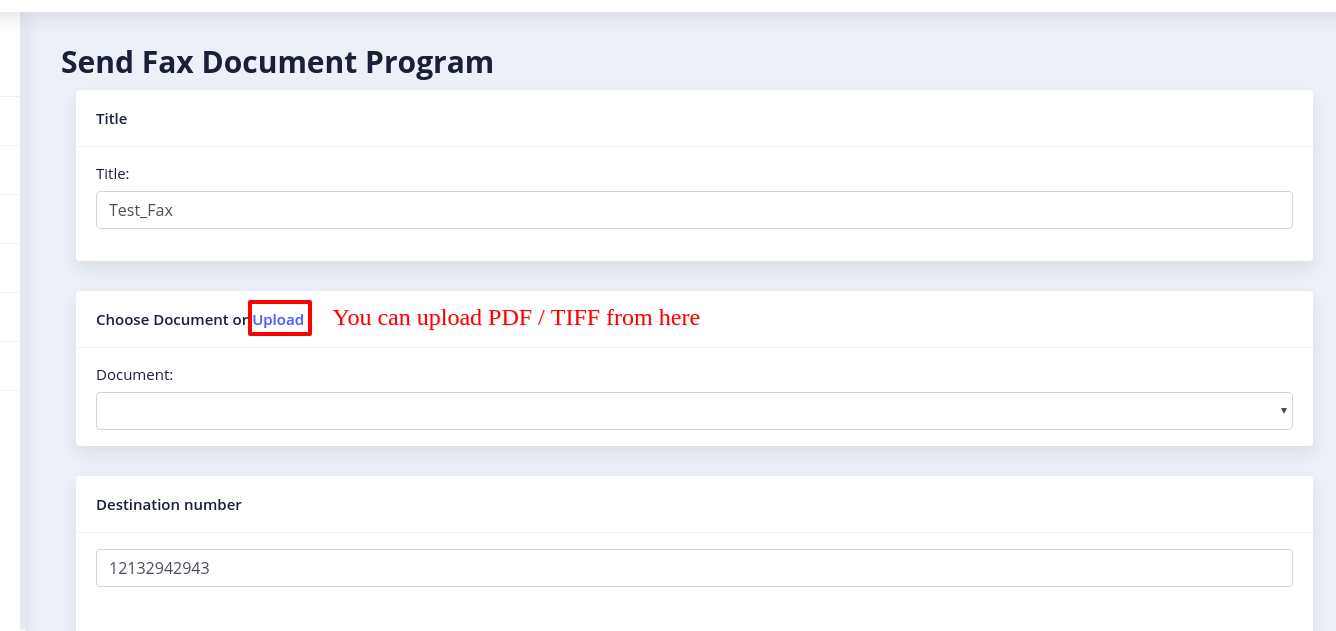 If you need more help , please visit ICTFax Admin / User Guide : Click Here
After testing, please remember to delete your personal information.
Demo Server login information
username : admin@ictcore.org
password : helloAdmin